Help your business innovate by leveraging your cloud strategy.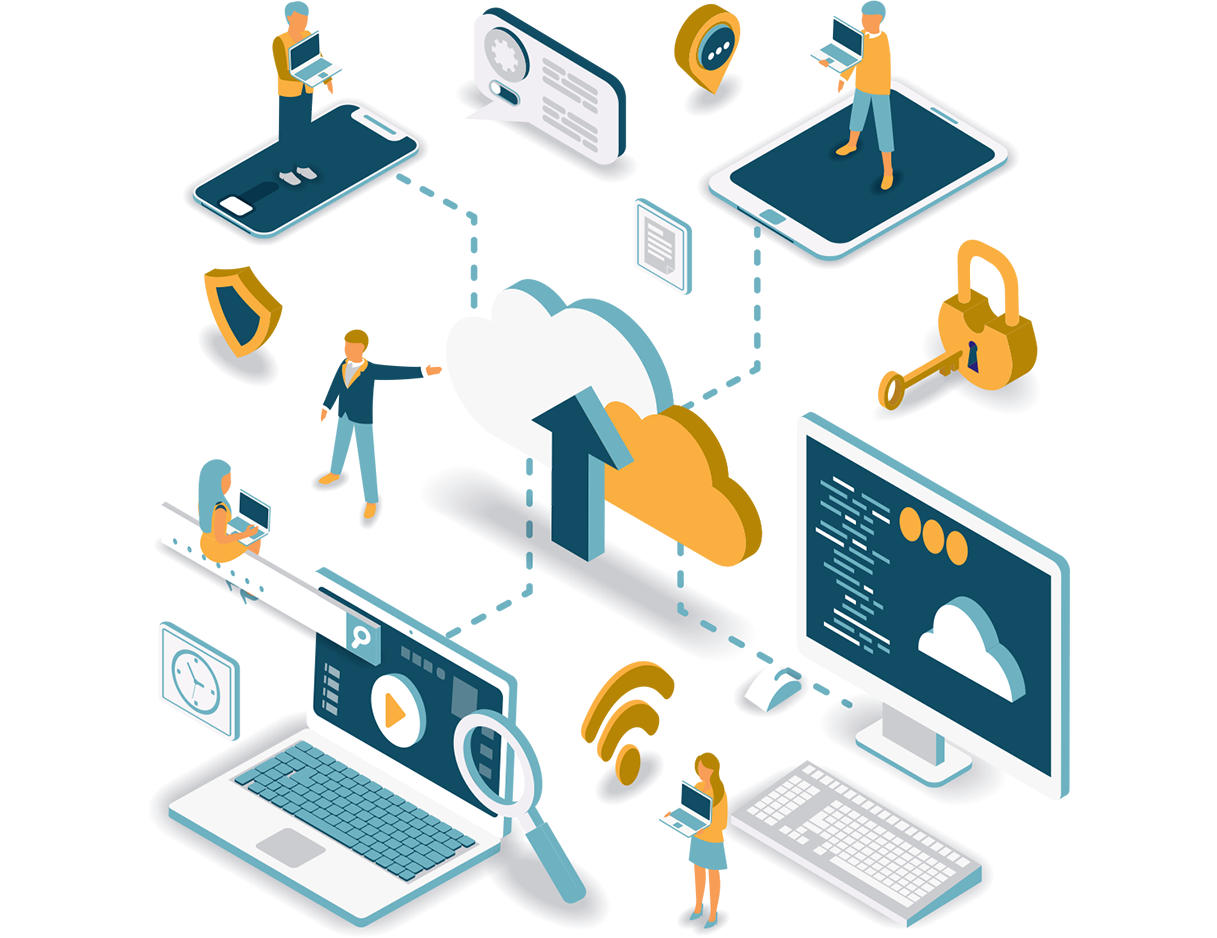 Cloud is the fundamental force powering today's digital transformation. However, harnessing the cloud in all its iterations—developing new digital revenue, creating work-smart best practices, on-demand software applications, data and infrastructure offerings, and providing consistently excellent customer experiences — can be mind boggling.
Cloud technologies are rapidly expanding. It can be difficult to understand, analyze, and consider so much information. Helping you determine the right public cloud capabilities and design solutions that will work for your company is our primary goal. We consult with your team understand your application stack and to identify your business challenges. We start with your priority outcomes, and work from those to design, build, and run the cloud services and applications that will help make your business successful.
Cloud is key to a rapid response for change, enhancing business flexibility for systems, programs and technology. We help  businesses implement and adopt cloud capabilities that align with their organization's desired outcomes and offer dependability, business transformation, and application modernization. We offer a systematic approach, from deciding what technologies will be most beneficial, through planning the implementation and managed services phases. Experience in audit, security, and data privacy ensures that your cloud environment is safe and protected. We work with our clients to help them get the most out of their cloud environment.
A comprehensive cloud strategy can enable your company to save money on software, platforms, and infrastructure. Success is realized by identifying key goals and metrics. Then, these benchmarks are used to manage costs and maximize returns. We can help your organization navigate pitfalls and opportunities that are specific to your business. Developing clear strategy and preparing your organization for implementation will help you begin to achieve your business goals.