Zenoss & Cascadeo
Monitoring from On-Premises to the Cloud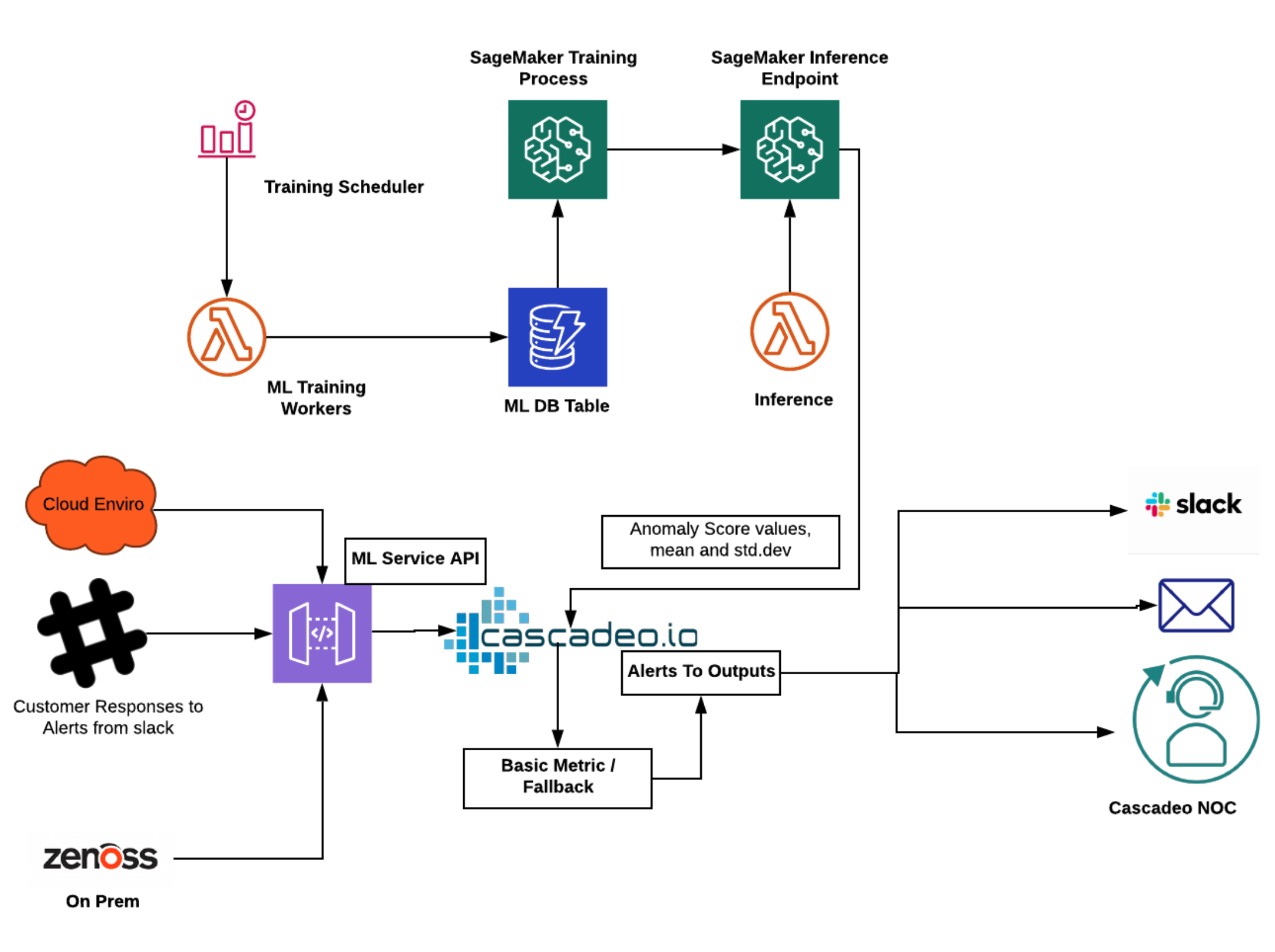 Cascadeo offers managed services for on-premise, hybrid, in-flight and multi-cloud customers with the Cascadeo AI technology platform. We meet customers wherever they are in their cloud journey, providing support from day one across clouds, networks, and data centers.
Get a tight integration with Zenoss, a leading enterprise full stack monitoring and alerting solution. This is in addition to extensive support for AWS, GCP, Azure, NetApp Cloud, Kubernetes, and many other key sources of telemetry. The Cascadeo AI (formerly cascadeo.io) platform was recognized in Forbes as an AIops thought leader when we announced it, and continues to pave the way for AIops-enabled managed services.
With Zenoss integration, Cascadeo can support a massively expanded range of monitored infrastructure via ZenPacks — exponentially improving the power and reach of our managed services solutions. Cascadeo has worked with Zenoss technologies for many years, and continues to be a strong supporter and advocate for their excellent products.
Events trigger notifications to our NOC and Cascadeo AI applies ML to the raw metrics coming in from Zenoss to generate alerts for our NOC.

Within 3 days, our default alerts are superseded by our ML-driven alerts. The Defaults stick around for a catch-all safety net.

Customers get these alerts where it matters allowing for easy visibility and instant action/communication with our MSP team

Allow customers direct communication for resolution guidance and ability to follow an issues flow